TOWN OF BELMONT
NOTICE OF LOAD RESTRICTIONS
The Town of Belmont will be posting its roads to a maximum weight limit of 6 Tons, starting Monday, March 6th, 2023, during the spring thaw, per RSA 231:190-191 and continuing until roads once again become solid.
Contractors, construction companies, parcel service, fuel services and solid waste haulers are asked to observe the posting by staying off soft road shoulders and reduce load weights. Special permission may be given depending upon weather conditions and time of day.
For questions call the Public Works Department
at 603-528-2677
---
Belmont FD Rescues Dog on Lake
https://www.laconiadailysun.com/news/local/dog-rescued-after-falling-through-ice-on-winnisquam/article_86814900-9ccd-11ed-b35f-ff16864f333f.html
---
Everyone should now be using their new trash and recycling carts.
If you did not receive carts, need to swap for smaller (65 gallon) carts, or if you need your old garbage/recycling cans picked up, please contact Town Hall at 267-8300 xt. 118.
If you have concerns about where to place your carts due to driveway/road location, please contact Casella directly at 524-5881.
---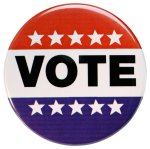 The TOWN CLERK's Office will be CLOSED Tuesday, MARCH 14, 2023
for voting at Belmont High School.
All other Town Hall Offices will remain open.
---
NHDES Informational Meeting 2/28/2023 (PDF) - Silver Lake
---
Notice of Impact - Gale School Renovation
---
2023 Zoning Amendments
---
2022 Tax Rate
The 2022 Town of Belmont tax rate was set in coordination with the Department of Revenue Administration. This year's total tax rate has been set at $19.11 which breaks down as follows:
| | |
| --- | --- |
| Town | $6.33 |
| Local School | $10.95 |
| State School | $0.95 |
| County | $0.88 |
Overall, the rate decreased by $7.56 this year.
Due to the Property Sales update, we were able to capture a significant increase in the Town's valuation which helped reduce the tax rate for the Town and Local School portions of the tax rate.
As always, if you have any questions, please do not hesitate to contact my office at 267-8300 ext. 124 or email
administration@belmontnh.gov

Tax Bills were mailed November 14th, 2022. They were due December 16th, 2022.
---