Sewer Department
Contact:
Craig Clairmont

Office e-mail:

directordpw@belmontnh.gov

Address:

PO Box 310
Belmont, NH 03220-0310

Phone:

603-528-2677

Utility Bills/Final Readings:

603-267-8300 xt. 2

Emergencies:

603-520-7582

Fax:

603-267-8327

Hours:

Monday-Thursday
6:30am-4:00pm
Friday, 6:30am-10:30am
---
Staff
| | |
| --- | --- |
| Name | Title |
| Craig Clairmont | Sewer Department Manager |
| Brian Jackes | Sewer Department Assistant Manager |
| Christopher Tibbetts | Technician/Laborer |
---
Mission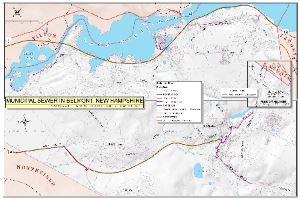 Provide municipal sewer facilities in designated areas.

Click to view full map here...

Confirm map data with Sewer Department.
---
Services
New service connections - applications are available at the Belmont Town Hall in the Sewer and Land Use Offices. The connection fee is $1,000.

Service calls

Quarterly billing - Service fees are billed quarterly

See Town Clerk's Webpage for more payment information
Pay Online!





Mail to:



Tax Collector's Office
PO Box 310
Belmont, NH 03220


Hand Deliver to:



Tax Collector's Office
143 Main Street, Belmont

Questions regarding a bill or for a final reading should be directed to the Town Clerk/Tax Collector's Office at (603) 267-8300 xt. 2.
---
Water/Sewer Rate Changes 2023
The Town of Belmont Board of Selectmen, after a Public Hearing, have voted to make the following changes to the Town Water and Sewer Rates, effective August 23, 2023, with the first billing at the new rate to be received in September 2023.
Water Rate: From $3.36/1,000 Gallons to $6.31/1,000 Gallons
Minimum Metered
Water Charge From $47.52 to $61.17
Flat Sewer Charge From $57.25 to $70.13
A PowerPoint presentation is available with more information from the Public Hearing:
Water & Sewer Public Hearing 08/23/2023 (PDF)
Water & Sewer Public Hearing 08/23/2023 (PowerPoint)
---
Help Prevent Sewer Overflows and Backups!
Don't Dispose of Grease Down the Drain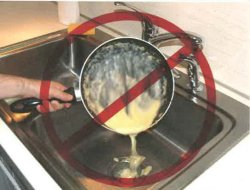 Sewer Overflows and Backups cost money and cause damage and health hazards. Keep grease out of your sewer! More Info...
Not Everything is Flushable!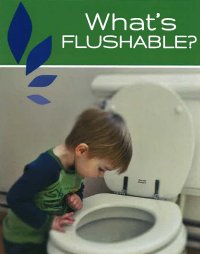 Check out the Do Not Flush! list to protect your sewer and septic system.

A "Flushable" label does not mean it is SAFE for your septic system or sewer!
---
Additional Links
---
History
2008 Belmont Sewer and Water Talks End Abruptly Daily Sun 9/1/18
---