Board of Selectmen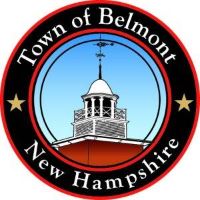 Monday-Friday, 7:30am-4:00pm

Meetings are held on the 1st and 3rd Wednesday of every month unless otherwise noted at 10:00 am.
The Board of Selectmen is now on Facebook!
"Like" them to receive notices of new information.
To watch live meetings on demand go to Livestream at www.livestream.com/belmontnh. Meetings are also shown on Lakes Region Public Access Channel 25.
To access other recorded (past) meetings hosted on Lakes Region Public Access, go to https://vod.lrpa.org/ Click Programs and then choose Belmont, or type Belmont into the SEARCH bar and press Enter.
---
Members
Ruth Mooney, Chairman


(2024)

Jon Pike, Vice Chairman


(2025)

Claude Patten, Jr.


(2026)

Sharon Ciampi
(2024)

Travis O'Hara
(2026)

Member vacancies are filled by election by the voters in March as terms expire. The term of office is three years.
---
Mission
The legal and prudent administration of the affairs of the Town of Belmont.
---
PUBLIC HEARING NOTICES
Public Hearing - 08/23/2023 - Land Donation - 218-042-001-000 & 211-048-000-000
Public Hearing - 08/23/2023 - Water/Sewer Rate Changes
Public Hearing - 08/23/2023 - Unanticipated Revenue from Belknap County ARPA
Public Hearing - 09/06/2023 - Office of Highway Safety Grant from NH Dept. of Safety
Public Hearing - 11/13/2023 - Traffic Ordinance
Public Hearing - 11/13/2023 - COPS Hiring Grant
Public Hearing - 12/20/2023 - Highway Funds
---