Building Department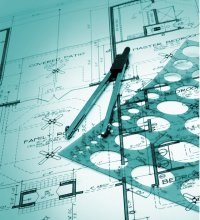 ---
Staff
| | | |
| --- | --- | --- |
| Name | Title | Extension |
| Mark Ekberg | Building Official | 603-267-8300 x 111 |
| Christine Drew | Building & Land Use Clerk | 603-267-8300 x 132 |

New Belmont Building Inspector hired by Selectmen Citizen 8/7/12

Residents bid farewell to beloved Belmont "Townie' Union Leader 4/21/12

---
Mission
Work cooperatively with developers and builders providing public outreach, education and assistance regarding interpretation and application of Ordinances, Regulations and Codes to
Provide a safe structure for residents and business owners and customers

Protect the investment of property owners

Provide for a stable community value
---
NHBOA Award
NHBOA Receives ICC Chapter of the Year 2015 Award
2017
A Lifetime of Homes - Distinctive Homes Group/Four Seasons Sotheby's tribute to Bill and Faith Tobin
The New Hampshire Building Officials Association was recently recognized as the National 2015 Chapter of the Year through the International Code Council at their annual business meeting in Long Beach, California. This honor is bestowed upon one membership chapter throughout the ICC national organization commending excellence and achievements in contributing to the code enforcement profession. Press Release
11/12/15
Photo Courtesy of NHBOA: Showcasing the award on behalf of the New Hampshire Building Officials Association (L to R) Michael Santa, City of Concord, Tedd Evans, City of Concord, Dario Cararra, Town of Peterborough, Mark Morong, Town of Durham, William McKinney, City of Nashua, Bruce Buttrick, Town of Bow, Tom Johnson, Town of Durham, Carrie Rouleau-Cote, Town of Auburn, Audrey Cline, Town of Stratham, Steve Paquin, Town of Belmont, Wayne Richardson, Town of Bedford.
---
Services
Services
Plan review for residential, commercial, industrial and institutional construction

Field inspection as necessary and/or as required

Issuance of Certificates of Occupancy/Use
How Building Permits Protect Homeowners 4/26/17 Sun
---
Functions
---
Codes
All construction must be in conformance with applicable Codes, Ordinances and Regulations, including, but not limited to the following. Contact the Building office for assistance.
State Fire Code NFPA 1 Fire Code (2015)
---
Permits Required
Permits Required For All Construction Regardless of Cost or Value and includes, but is not limited to the following.
| | |
| --- | --- |
| New Buildings - Primary, accessory, permanent and temporary; whether constructed on the site or moved to the site | The demolition or removal of all or a portion of a structure |
| Building Additions (stairs, landings, decks, porches, etc.) | Relocating all or a portion of a structure |
| Replacement doors and windows which are larger than the existing unit | Plumbing Work |
| Re-roofing | Electrical work |
| Signs | Pools (above or in-ground, permanent or seasonal) |
| Spas & Whirlpools | LP and LNG Heating & Cooling Systems |
| LP Tanks | LP Fireplaces |

Purely cosmetic work such as exterior siding and roof shingles does not require a permit. Visit our Frequently Asked Questions or contact the Building Office for More Information.
---
Application Process
Please review application instructions and contact the Land Use Office with questions pertaining to your specific project.

Permit Application forms are available in the Land Use Office or by downloading from the Application Page.

Applications must be legible and the applicant is responsible to ensure that all information in the application is correct. An inspection of the proposed site may be made prior to issuance of the permit.

Construction plans are required to be submitted with all applications. Plans and other construction documents must be in compliance with all applicable building, fire and life safety codes pertaining to your project as well as other local, State and Federal Regulations.

Any related work proposed for a driveway that accesses onto a Town or State highway requires a Driveway Permit.

Completed applications that are in compliance with all applicable Ordinances, Regulations and Codes are usually processed within 7-10 business days. You will be contacted as soon as your permit has been issued for pickup during regular business hours or if you choose, your permit will be mailed to you. Failure to submit a completed application, including plot plan will delay processing of your application.

Permits expire at the end of six months if the project has not been substantially acted upon; or, once started, expire after any six-month period where no substantial works continues. One permit extension is available upon a written request for extension to extend the original permit date by six-months.
---
Required Plot Plan
A Plot Plan is required as part of a completed application. It shall be clearly labeled and show the following:
Location of existing structures, septic systems, well, drainage structures and utilities.

Location of any waterbodies, wetlands, floodplain, streams, etc.

Location of any existing or proposed driveways.

Location of any on-site or adjacent cemeteries or burial grounds.

Arrow pointing to north direction.

Boundaries of lot with dimensions in feet.

Sketch proposed new structures or additions including all proposed dimensions including height.

For interior only work sketch portion of existing structure within which the work will occur.

Closest dimension between proposed construction and all property lines, wetlands or waterbodies.

Names and locations of any abutting road(s).

The dimension to the roadside property line is measured from the property line,

not the road itself

.

For campgrounds and mobile home parks, the dimensions are measured between proposed construction and the actual constructed road and to structures owned by other parties (unrelated structures).

Include any additional information that will adequately describe the proposed work.
---
Inspections
Permits are issued with a list of inspections. The specific inspections that are required for your project are highlighted on that list. The list of inspections is organized in the order that the inspections must occur. Once the work reaches the point of the next required inspection, a call must be made to the Land Use office to schedule an inspection. Requests for inspections can usually be accommodated with one working day's notice. However, work cannot continue until the inspection has been completed and the work certified by the Inspector.

NOTE: It is the responsibility of the property owner that all required inspections and certifications of that work are obtained before any work continues on the project. The Inspector can order that work done without the appropriate inspections must be dismantled or removed so that required inspections can occur. This is a very costly burden for the owner.

In addition, No Certificate of Occupancy or Use will be issued for work which has not been Inspected as required. Since lending companies, insurance companies and future buyers often demand a copy of the Certificate; this results is an additional costly burden for the owner.

If you have a contractor for your project, demand that he/she schedule all required inspections and that work is certified at the required times. Do not allow your contractor's "tight schedule" to justify additional costs on your part.
---
Certificate of Occupancy or Use
Upon completion of any project and all required inspections in accordance with the approved permit, the building official will issue a Certificate of Occupancy (Residential) or Certificate of Use (Non-Residential). The construction may not be occupied or utilized prior to the issuance of this Certificate.

A new Certificate of Use is also required when a new business or tenant occupies a Non-Residential structure, lot, or unit.
---